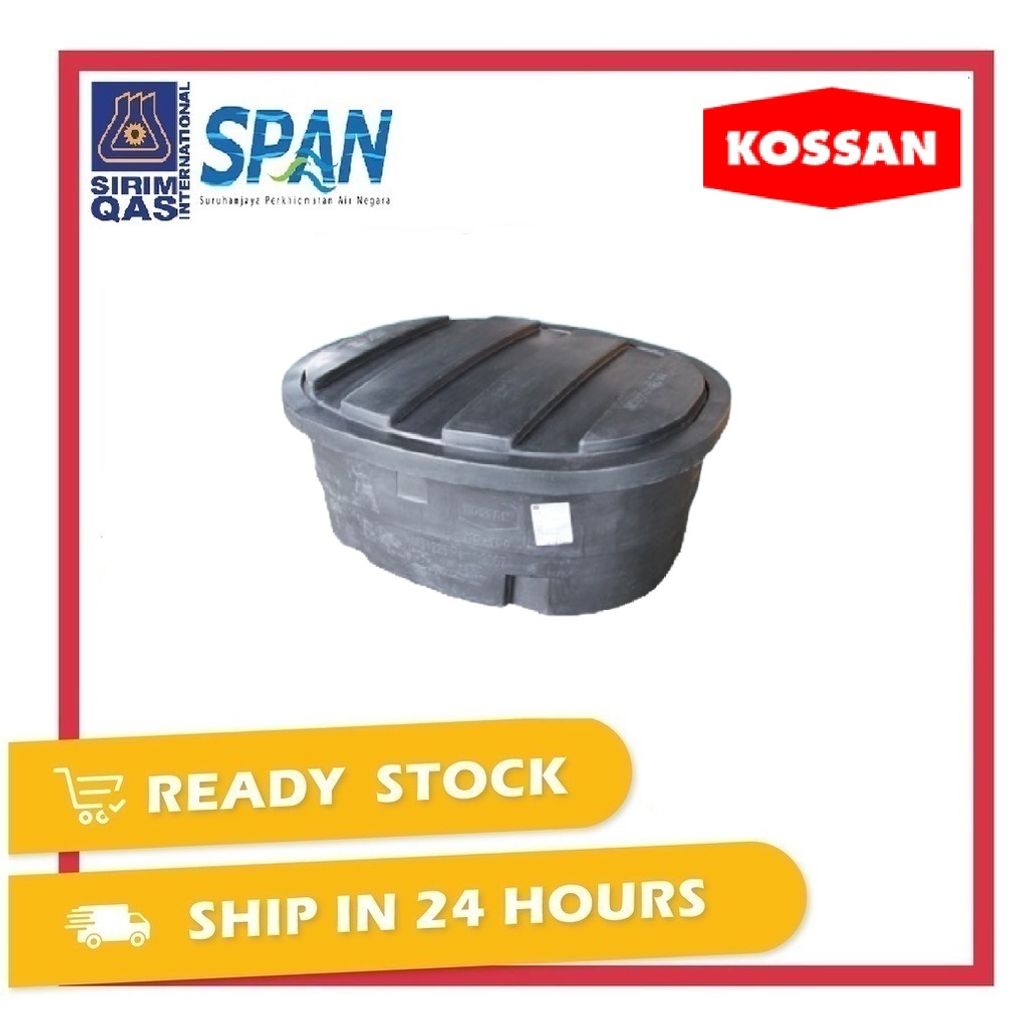 Kossan KS-80 PE Rectangular Series 1219MM (L1) x 813MM (W1) x 1067MM (L2) x 660MM (W2) x 381MM (H1) x 406MM (H2) 80G (NC)
Kossan KS-80 PE Rectangular Series 1219MM (L1) x 813MM (W1) x 1067MM (L2) x 660MM (W2) x 381MM (H1) x 406MM (H2) 80G (NC)
Price stated is for self collection
Kindly pm us with your location and we will instruct you how much lorry transport item to purchase (transporter will only deliver to ground floor car porch)
Harga tersebut ialah angkat sendiri sahaja
Kalau nak penghantaran sili beritahu lokasi dan kami akan beritahu berapa transport kena bayar (driver akan hantar pergi ground floor parking kereta sahaja)
Description
Effective Capacity (EC): 50G

Nominal Capacity (NC): 80G

Top Length Diameter (L1): 1219mm

Top Width Diameter (W1): 813mm

Bottom Length Diameter (L2): 1067mm

Bottom Width Diameter (W2): 660mm

Diameter Height w/o cover (H1): 381mm

Diameter Height c/w cover (H2): 406mm
Features And Advantages
Non-toxic and odourless

Zero maintenance and highly durable

Seamless one-piece construction

Stress-free and leak-proof

Lightweight & strong

Food grade material

Made from superior grade Polyethylene resins

Capacity range from 50-600 gallons
Warranty
10 years for indoor use and 5 years for outdoor use.

Applicable on a prorated basis against manufacturer defects only, manufacturer will not be liable for any consequent losses, defects or damages as a result of improper use or inccorect intallation.

Strictly limited to the replacement of water tank only

To be used for used for storing cold water at a stationary position only.
For more information, please visit http://http://www.kossanfrp.com.my
Disclaimer
All product images shown are for illustration purposes only. Actual products may varies in term of size, type, brand, version, colour, and other relevant characteristics.