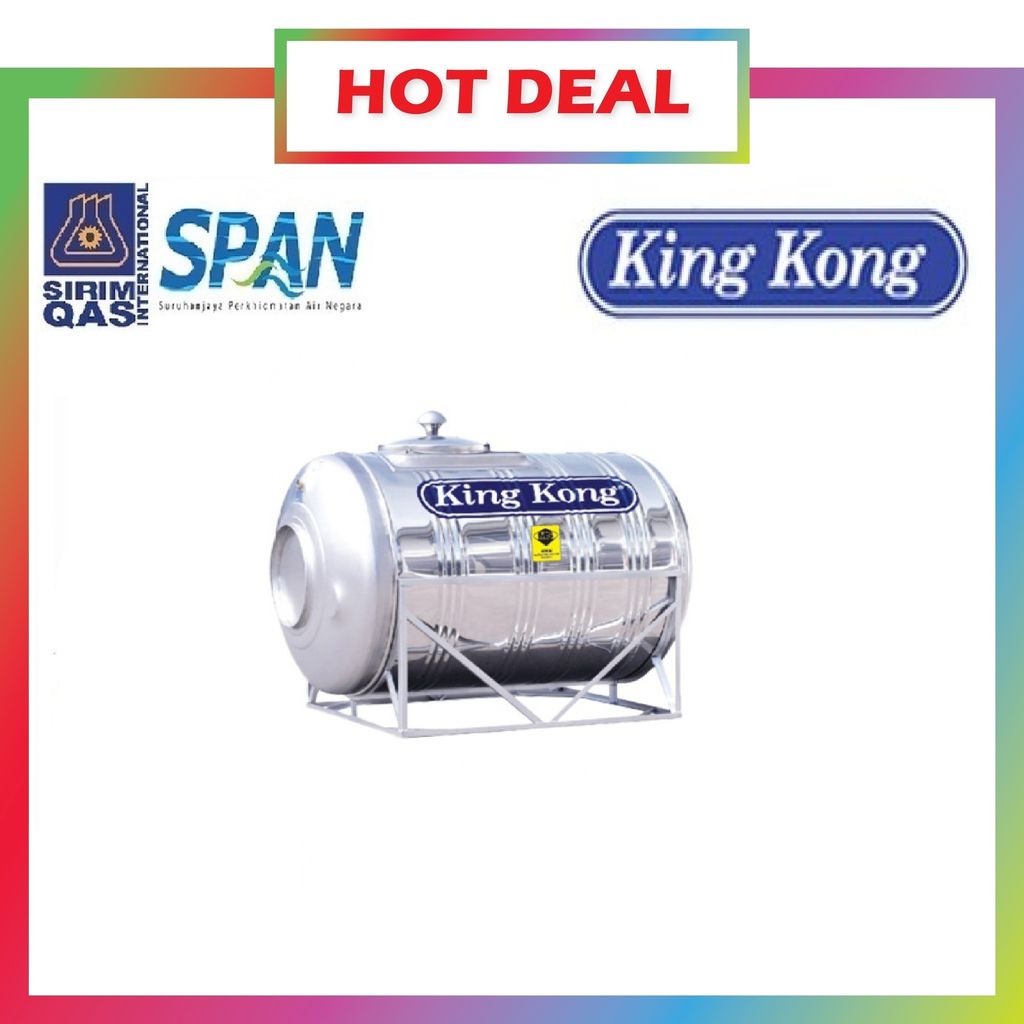 KING KONG ZR3000 HORIZONTAL WITH STAND STAINLESS STEEL WATER TANK 30000L/6700G
King Kong ZR3000 Horizontal With Stand Stainless Steel Water Tank 30000L/6700G
FREE SHIPPING - WE SHIP IT TO YOU FOR FREE. Applicable to all states in West Malaysia.
EAST MALAYSIA - Also available in Sabah (Kota Kinabalu) & Sarawak (Kuching, Miri and Sibu)
Description
10 YEARS Warranty*
Capacity: 30000LTR/6700GAL
Dimension: 2300mm (W) x 2570mm (H) x 7390mm (L), 91" (W) x 101" (H) x 291" (L)
Outlet size: 50mm, 2"
Discharge size: 25mm, 1"
SPAN Approved, IKRAM Certified, SIRIM Certified
*Terms & Conditions Apply
Advantages
Made from high quality stainless steel
Durable
Hygienic & odorless
Wide range of holding capacity (500 litres - 100,000 litres)
Sediments accumulated at the base of the tank can be drained out easily
Economical
Sample Diagram
For more information, please visit http://www.honesteel.com
Disclaimer
All product images shown are for illustration purposes only. Actual products may varies in term of size, type, brand, version, colour, and other relevant characteristics.