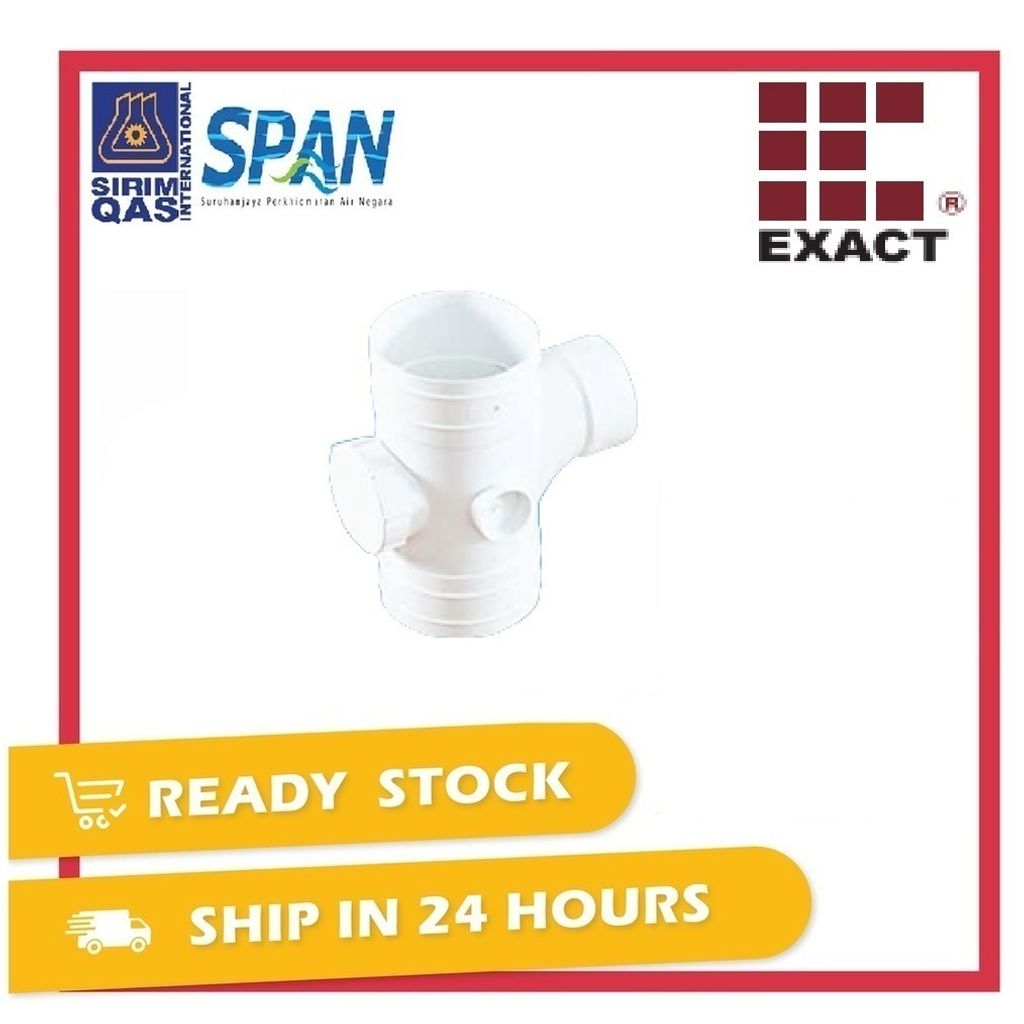 [WHOLESALE] UPVC FITTINGS EQUAL SINGLE BRANCH I/O 3" (82MM) - 35NOS/BAG
[WHOLESALE] UPVC FITTINGS EQUAL SINGLE BRANCH I/O 3" (82MM) - 35NOS/BAG
FOR BETTER SAVING CAN OPT FOR SELF COLLECTION OR CONTACT US TO DISCUSS ON SHIPPING FEES
Description
These UPVC SWV fittings are produces according to MS 1063 and complied with BS 5255, BS 4514 and BS EN 1401. These fittings are used for solvent cement jointing with UPVC SWV pipes. Theses piping system is used for soil and waste discharge pipe work for conveyance of domestic waste water, ventilating pipe and rainwater pipe work.
UPVC Soil, Waste and Ventilating (S.W.V) Fittings
135° Plain Bend
135° Y-Branch (Y-Tee)
2-Way Junction (Cross Tee)
Access Plug
Boss Connector
Bush / Socket Reducer
Concentric Reducer
End Cap
Equal Single Branch
Equal Single Branch

With I/O
Faucet (P / T) Elbow
Faucet (P / T) Socket
Floor Gully
Level Invert Reducer
P - Trap With I/O
P - Trap
Pipe Sleeve
Straight Coupling
Sweep Bend With I/O
Sweep Bend
Vent Cowl
Disclaimer
All product images shown are for illustration purposes only. Actual products may varies in term of size, type, brand, version, colour, and other relevant characteristics.